Due to the overall pretty poor return in updates since I last posted, and while I do accept that some of you are making the effort, it seems pointless to keep doing this every week. Looking down the list I can see something like twelve journals (that's not twelve members; some have more than one journal, and that's not counting me at all) have been updated since the middle of March. That's twelve in nearly a month. That equates to three a week. Therefore I'm now shifting this to a monthly rotation. Until things pick up, if they ever do, I'm going to post the update on the first Sunday of each month (this one is obviously a week behind, but that was due to personal troubles and also the fact that I had not at that time come to this decision) and it will cover all journals updated up to that point. Any new ones will have to wait for the beginning of the next month. If we end up getting back anywhere near where we used to be, I may consider going back to weekly, but frankly I think it will remain this way. It's become a lot less fun to do, especially when so few are contributing.
So, this update, and this one only, will cover all entries made from March 19 (the date of the previous update) to today, but after that it will be as described above. We kick off then with the return of
The Batlord
, and his new journal
Ke$ha: Party at a Broke Dude's Journal
, which unsurprisingly features his non-Metal crush, the one and only Ke$ha (and that's the last time I'm using that stupid spelling, Batty) with a review of her first album,
Animal
.
In Case You Forgot About Fun: 100 Pop Albums You Should Probably DL
Goofle
tells us, and he's looking at Little Mix this time out. Hey, aren't we all? Stop that!
The Identity Matrix
is back, and where else would he hang out but
The Identity Matrix Domain
, where he's looking at more Coheed and Cambria (of course) as well as showing off his Top 100 albums and checking out the new one from Mastodon.
Innerspaceboy
has some Modern Classical Highlights of 2016 in
Sounds from Innerspace
and meanwhile he's talking about the frustrations of working with a (thankfully, now ex-) boss who doggedly refuses to be dragged into the 20th century, never mind the 21st in
A Classy B*stard's 9 to 5
and
Ki
is also doing his part to keep the leaky good ship Journal afloat, with Kanye West Month coming soon in
Kiiii's Music Hall
, Yooka Laylee and Link in
Kiiii's Arcade
as well as an update to
A Journey Through The Mind of a Loner: A Kiiii Story
while there's more
Experimental Music on Spotify Worth Checking Out
, courtesy of
Occulthawk
, with Tom Carter, Medicine Bull and some artistes with very strange names...
Pet_Sounds
has words of wisdom from Richard Feynman in
The Scrap Heap
and
Qwertyy
makes a reappearance after a long absence and he's looking into the new Mount Eerie album in
Qwertyy's Journal of Music Reviews and Other Assorted Ramblings
One journal that's been criminally ignored by me is
Tristan's Sob Story: A Journey Through Emo and Power Punk
, but he's been plugging away there gamely, working without any credit, and it's probably about time I mentioned him. Albums from Sorority Noise, As Cities Burn and Ignite (any connection? No? If there is, they should be the other way round, hey?) so check it out.
That brings us to me. Even I have not been doing as much as I would normally, so I can't really escape blame either, but here's what I have been doing.
The Playlist of Life --- Trollheart's resurrected Journal
has moved on to Prince and Kate Bush in the Great Discography Thread, and then we tackled Death Grips (geddit? Tackled? Grips?

) while there are albums by Pretty Maids, House of Lords, Raven, John Martyn and, um, David Roberts in
Bitesize: Trollheart's Daily Album Mini-Reviews
, then we check out Disney's
Pinocchio
and
Fantasia
in
Funtasmagoria: Trollheart's History of Cartoons
before moving on to Max Fleischer and then some more UnAmerican Animation, checking what England and France had to offer around that time. Finally, there's the second episode of the series in
Winter is Coming: Trollheart's "Game of Thrones" Journal
.
And now, for the revamped and all-new
I really have no hesitation in awarding this to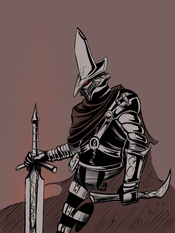 for his incredibly in-depth and well-written review of the new Mastodon album. Although I personally don't like the band (or what I've heard of them to date), I have not seen a better review written since
Pounding Decibels
was last updated, and that's over a year now. Superb, and well deserved. You can read the whole thing here.
The Identity Matrix Domain
As for
Funny Post
of the Month
well, it's found its way into my sig, so it's a shoe-in for this one from Violet:
Quote:
Originally Posted by
_Violet_

To celebrate 1000 views on my journal, I have decided to do absolutely nothing.

Thanks for reading.
And finally, big news for all fans of AOR! Wait! Where are you going? Come back! You can't ... hey! Where the hell do you ... um, um, um, FREE BEER! Ah yes, thought that would bring you all back. Now, as I was saying (yes yes, the beer is coming, don't worry) I have asked Anteater for the chance to resurrect his old AOR journal, which was looking really promising but has fallen by the wayside somewhat, and suggested we might collaborate on a new, improved version. He has agreed. So there are no firm details as yet, but watch for more news soon. This will be the first journal I've collaborated on with anyone since Batty, our two failed ventures on
Batman: the Animated Series
and
Star Trek: Voyager
having been, well, disasters really, but I have high hopes for this one.
Huh? Beer? I mentioned free beer? Oh you're right I did. You know what, I'll just slip out to the door and see if the delivery has arrived yet. Yeah. I may be some time.
Till next month,
Toodles!