Previous Bright Eyes Reviews Here:
Fevers and Mirrors
Lifted Or The Story Is In The Soil, Keep Your Ear To The Ground
Digital Ash In A Digital Urn
Im Wide Awake, Its Morning
Four Winds EP
Bright Eyes "Letting Off The Happiness"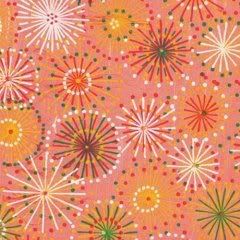 Label:
Saddle Creek Records
Release Date:
November 2, 1998
Genre:
Singer-Songwriter/Indie
Tracklist:
1. If Winter Ends
2. Padraic My Prince
3. Contrast and Compare
4. The City Has Sex
5. The Difference in the Shades
6. Touch
7. June On The West Coast
8. Pull My Hair
9. A Poetic Retelling of an Unfortunate Seduction
10. Tereza and Tomas
The first song is "If Winter Ends" which begins with kids playing on a playground and some distorted drum noises then goes into Conor playing acoustic. Its kind of funny to hear him sing because he sounds incredibly young. The song talks about being sad and uses a winter metaphor and he wishes to be taken to the perfect spring.
After that is "Padraic My Prince" this song is crazy haunting if you listen to it in the dark ha. Its about a baby dying, and its spoken in the sense its Conors brother. I doubt its actually about a baby dying its probably a metaphor of some sorts. The actual music to this is fantastic, its got this real weird and haunting vibe sound to it and how its all put together.
After that is "Contrast And Compare" with Neely Jenkins accompanying him on vocals. Its a slightly slow song featuring an electric guitar, the placing of the duh-duh it makes it kind of out of place but thats okay. The lyrics are pretty straight-forwarded.
"The City Has Sex" comes after that, Conor sings half of it, and that fag (Andy Lemaster) from Now Its Overhead sings the other half. It picks up speed quite a bit from the song before it. Its a rather depressing song, theres references to making of the album "there is a boy in a basement with a four track machine he's been strumming and screaming all night, down there the tape hiss will cover the words that he sings".
Now we have "The Difference In The Shades" the thing I love about this song is how about halfway through it completely changes moods, but not in a completely "wow it sounds like a different song" way. This song is basically about a lover dying and reflecting on all the times past, and theirs metaphors (like the TV bit) about it all being different because of the illness and death.
Next is "Touch" which is an electronicish song. This song is basically about first love, and how nothing seems to touch it.
"You are new and near now
To someone you used to love when you were young
When all was gold and you two touched
And felt the flutter underneath your skin
You stood in glowing rooms
The light dripping from both of you
And nothing since has felt as radiant or real."
Following that is "June On The West Coast" which is my favorite song on the album. It also mentions my town "I visited my brother on the outskirts of Olympia" which is awesome. Anyway its just Conor and an acoustic guitar, he wrote it when he was seventeen. This is probably some of my favorite Bright Eyes lyrics, they're also pretty straight forward.
After that is "Pull My Hair" which also has Neely Jenkins. This song is about sex, and its very sexy.
Next is "A Poetic Retelling of an Unfortunate Seduction" musically I love how this song builds up. The title basically explains whats it all, but I encourage reading the lyrics while listening to the song cause they're amaze.
The last song is "Tereza And Tomas" the name was inspired by The Unbearable Lightness of Being by Milan Kundera which i've been meaning to read. I don't know if the actual lyrics were inspired from it. Its about running away with your lover. It begins with a bell and then an acoustic guitar fades in, as well as everything else. I love the piano in this song also and how it builds up in a pretty mellow way, it fits the mood of the lyrics perfectly.
I love this album, its kind of sketchy and rough, but it has this nice quality to it. I don't know why I don't listen to more. I'm glad I put it on to write this review I will probably be listening to it tons more.
Recommended Tracks:
June On The West Coast, Padraic My Prince, The City Has Sex, The Difference In The Shades, Tereza And Tomas
Album Rating:
7/10
Download link:
hxxp://www.megaupload.com/?d=DG89OA45