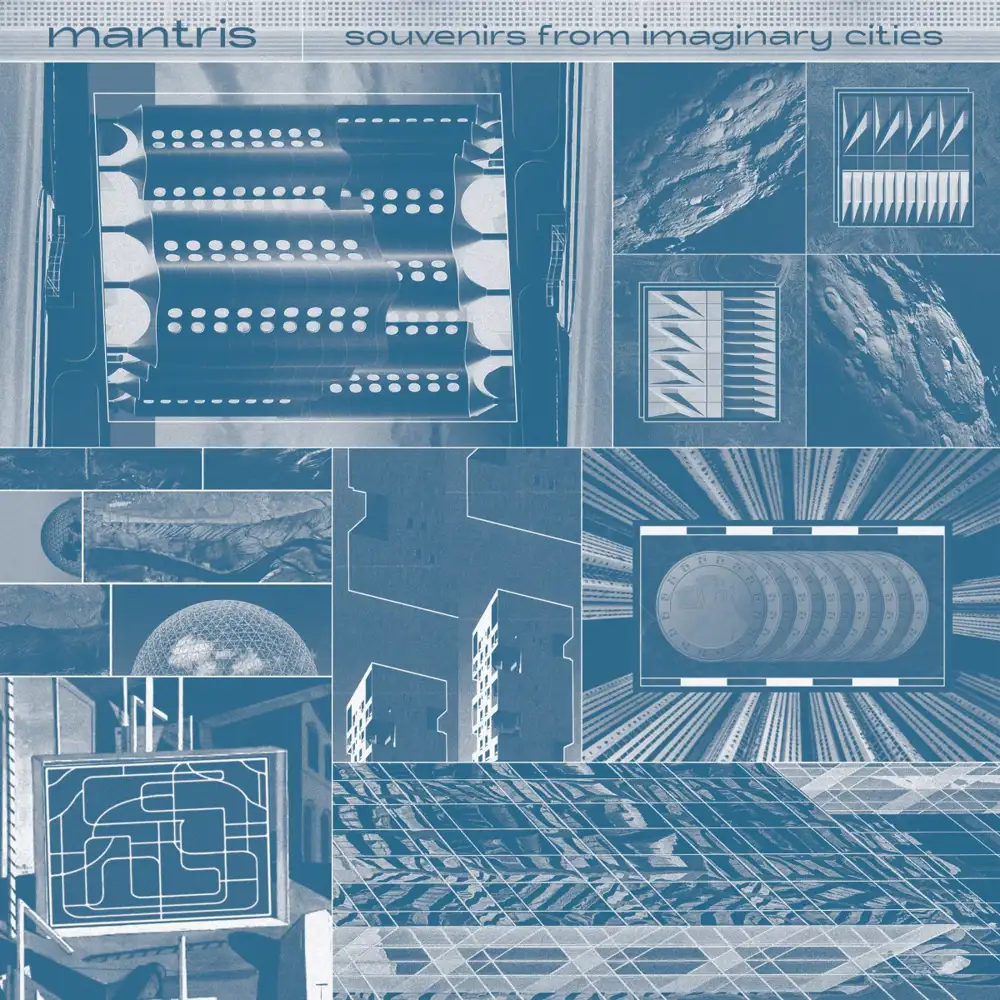 Released on this year of 2021 from the label of the same name comes an album that sounds like it came from a time where time is an outdated concept (theoretically and practically).
Souvenirs From Imaginary Cities
is ambient music that borrows from wherever (and whenever) it can to present it's vision of whenever it alludes to. Elements of free jazz, music concrete, house, and more traditional musical timbres and ideas pop up depending on the aural situation.
Sometimes the intent is to establish sounds as representing some sort of structure or scene, like in Stan Kenton's "Thermopylae" or Mingus' rendition of "A Foggy Day" off
Pithecanthropus Erectus
. Sometimes there is more of a focus on mood: like in "Royal Era" which seems like it could be film music to some very distant space opera or even possibly audible evidence of some future world's feudal-like age. It may even be more evolutionary in it's worldview and is intended as the music to some perfect future age (a possibility that is made even more convincing due to the title track "Heaven"). Or perhaps the point is to read imaginary cities as being something beyond the realms of something strictly spacy and/or futuristic and that the imaginary cities in question could be anything (past or present) that has infected the human imagination and therefore informed it's spirit and course of action.
Sometimes there seems to be a deeper intent: to take all these potential cities and to reveal their primordial, inner human foundation. To get to the very heart of them and construe them musically in a way that is intelligible and easily collected together as possible. It is easy to classify this as merely space music, due to "genre" conventions and due to the very presentation of the album itself. Electronica of any kind always has to fight to not be type casted as robotic or spacey. But what
Souvenirs
does is take the presumption of futuristic themes and layer it with theological and human textures that complicate it's true meaning. Consider the album cover: it appears to consist of futuristic technology and even features the moon. But paired with some of the track titles: "Heaven", "Love 3", "Augustine Tower", "Amber" and the picture is complicated, leaving for a very intelligent and reflective musical experience.
All in all, a very complex, intelligent, and engaging listening experience.
Rating: 5/5
Tracklist:
1. Heaven 03:57
2. Souvenirs From Imaginary Cities II 06:45
3. The Property Hunters 02:25
4. Untitled II 02:45
5. Day After Day 03:53
6. Royal Era 03:35
7. Love 3 03:13
8. Souvenirs From Imaginary Cities I 04:14
9. Augustine Tower 04:37
10. Amber 03:23