Hello. :P

Haha sorry I just saw that and had to post it.
Uhm, anyway my name is Fin, I'm 17, female, and I'm an orphan, yay go me. \o/ so I guess I'd like to hook up with anybody else here who also is an orphan and such... We can talk 'n stuffs... I'm kinda having a hard time dealing with it but I figure it would be easier if I could find someone like me. (what am I saying, find someone like me? riiiight off to the mental hospital then
)
Oh and here's me: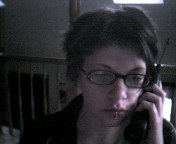 Also it would be neat if any of you guys could fill me in on how this place works.
I'm an ignorant newbie you see. haha.