Picked up Planted Waves's GTR3 software bundle and was messing around with it today using some clean electric guitar loops. Pretty freaking incredible sounding and very, very versatile. Here's what you get:
25 guitar amps (modeled after Paul Reed Smith's personal collection)
7 bass amps
26 effects
30 speaker cabs
30 microphone options
tuner
You can use either one or two amps at once:
And then up to 5 stomps in any configuration and with numerous patching options: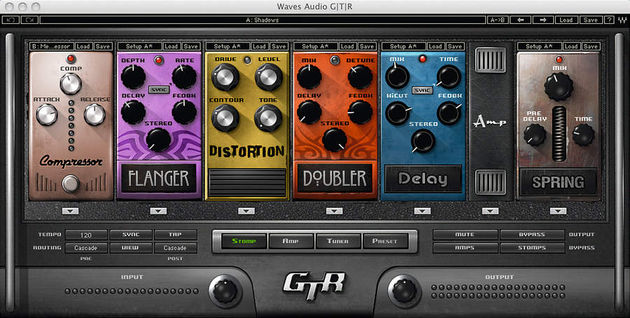 PRS was hands on throughout the process.