Next up is Abysse. After some searching I find them to be a post-metal/instrumental metal band with some ambient overtones, so not prog, and then we have Acacia. Now I know of them, and I think they're some sort of goth - no, it seems they're prog metal, although weirdly they don't show up on PA. MA (Metal Archives) has them though and confirms they're prog metal, so we'll do them next.
Artist:
Acacia
Nationality:
Italian
Sub-genre:
Prog Metal
Formed:
1990
Number of albums:
2
Owned by me:
1
Listened to:
0
Album selected:
Deeper Secrets
, 1996
Position in discography:
1
Comments:
Okay, well in my experience a band who formed in 1990, had one album and then broke up and reformed over twenty years later (with the aptly-titled
Resurrection
) are either a band who didn't need to live again, or who were criminally underrated on their first album. Which is it? The opening track does exactly what it says on the tin: it's just some words being spoken, less than a minute, then "I Don't Believe" takes a little while to get going with some atmospheric guitar, vocal sounds a little muddy, some screeches and yells seeming unnecessary to me, as if the guy thinks he's on stage, percussion very hollow and weak, can't say I'm impressed. At this point, the only good thing is the guitar, very low-key Iron Maiden/Threshold, but it's not enough to hold this together and it seems very weak and disjointed.
Next one sounds like it might be a ballad, again the guitar is the main feature. I certainly don't like the singer's voice, which seems very strained. Okay no it's not a ballad as it's now kicking up on again a very Maiden riff. Yeah basically just pretty boring and generic. Does the title of "The Day Begins to Droop" seem like it might be a prophecy? At this point it kind of does, but it at least starts off with a nice sax or clarinet or something, surely a ballad this time; yer man behind the mike ruins it though - he really is a terrible singer, or at least I don't rate his vocal at all. Again I've lost interest, though it seemed to start off okay, and the next one is an instrumental, so much the better without himself and I can listen to it much more easily. In fact, if this band were an instrumental one, or had a better singer, I might like them better. As it is, he's ruining it for me.
Like on "Funerals of State", where his singing is just the worst, and I have to have a word of contempt for the drummer too, who seems to be just aimlessly hitting his kit. You know, there's no information on who produced this, and I wonder if that's because either the band did, or whoever is responsible does not want to admit it? It is quite honestly one of the worst production jobs I've heard in a long time. Everything sounds tinny, muffled, no bass, no clarity, muddy. Just awful. Whoever is to blame should hang their head, even if they may not have had that much to work with in the first place. This is awful. "Why" sort of encapsulates my feelings on this album: why did they bother? Well to be fair it's a decent piano ballad and even the vocalist rises to the challenge a little, and the sax is back, not quite to save the day, but it helps.
Which leaves us with just two more before I can finally bid farewell forever to Acacia, the fast Italian speech at the beginning of "Nothing New" not giving me any hope we might have turned a corner, and if we have, it's only into the onrushing headlights of a big truck as we return to the awful singing and frankly boring rock which I find hard to qualify either as prog or metal. But on the plus side, we're getting to the end. Be thankful for small mercies, as the closer is another instrumental. It's nice, but very much the exception here.
Track Listing and Ratings
1. Sibran's Words
2. I Don't Believe (3)
3. Behind the Lies (3)
4. The Day Begins to Droop (5)
5. Palermo (7)
6. Funerals of State (3)
7. Why (6)
8. Nothing New (3)
9. Tears of Life (7)
What did I like about this album?
not much really. Guitar work was nice and the instrumental tracks were good.
What did I not like about this album?
The production was beyond woeful, the singing was atrocious and the drumming sounded really amateur, and most of the songs were not in the least engaging.
Will I be listening to more?
I will not.
Album rating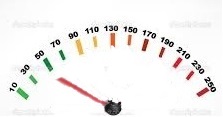 https://www.youtube.com/watch?v=sWti...LmMVR4xckJKJZY